People are multifaceted and have lives beyond their work responsibilities. It's worth reminding ourselves that our team members are individuals first and foremost.
The value of teamwork can be amplified through strengthening relationships, enhancing team cohesion, and uncovering skills that could benefit the company.
A couple of applicable examples to increase this value of teamwork include:
Flexible Schedules for External Passions: Allowing flexible working hours so that employees can pursue interests such as volunteering, studies, or sports training.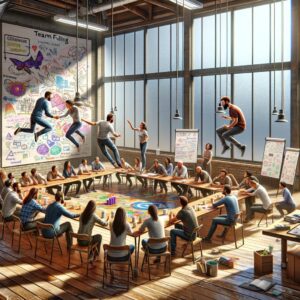 Personalized Development Programs: Offering workshops or courses in areas not directly related to work, like art classes or personal financial management, acknowledging that personal development contributes to professional growth.
Recognition of Personal Achievements: Celebrating employees' personal achievements, such as running a marathon or completing a personal project, in meetings or internal newsletters.
By recognizing people as complete individuals, leaders not only build stronger, more cohesive teams but also foster a more humanized and productive work environment.
Looking beyond the job role is a strategy that enriches both the organization and its individuals.