These years will be known how the years where the population was looking for balanced life, where everyone is looking to work happier and enjoy their life.
On this balanced life's search, leaders have the opportunity to generate a rich environment where our team can find the best balanced life available.
From another point of view, leaders have the challenge of synthesizing a culture that let us be more empathic with our teammates, understanding the differences between roles into a company, differences between team works, and how these teams work and which are our objectives.
Leaders should be able of synthesizing a culture through a positive leadership.
What are we going to find when we will work with positive leaders?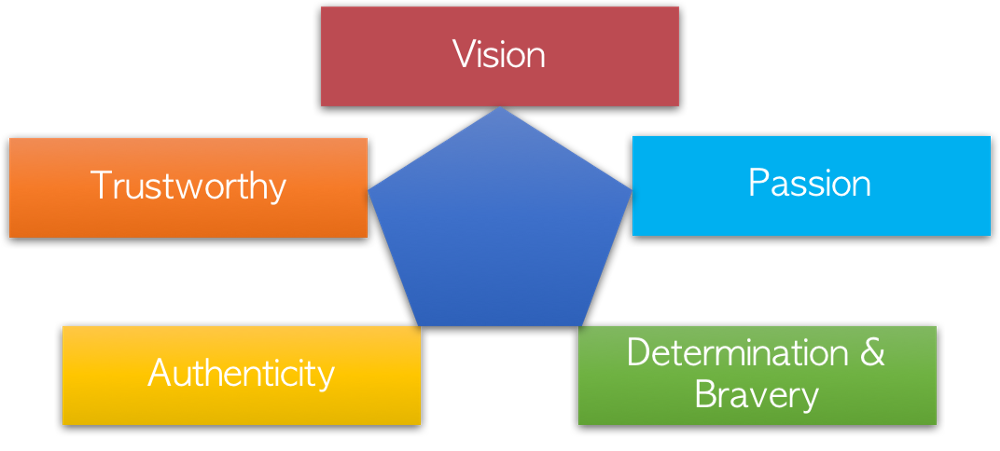 We are going to find some skills what we are going to describe:
A leader needs a vision. A vision requires designing the path, communicating the route and give a meaning to the culture we want to synthesize. Do we have a visión? We'll need one to evaluate how the following skills can improve our synthesizing process.
We need to fall in love our team with our vision, but we need to show passion by the results, by the challenge. Without passion by the outcome, we can be walking on the balanced life's search eternally.
Synthesizing a culture is a complex process. You will have a lot of people feeling safe on their confront zone. We need the determination and the bravery to continue, despite the losses or setback (an "easy to tell" phrase), and the controlled risks that we will have to manage.
Our teams will smell when we don't believe in what are we saying or doing. Authenticity is crucial to spread the right message about the new culture we are synthesizing.
Maybe this is a value given by our environment. People follow people who trust. Our communication needs to say what we think, even if this communication isn't what the majority think. We need to be polite, but transparent and openness.
---
In summary, teams will found balanced life, when the environment designed by leaders match perfectly with the team's expectation. This match requires convincing teams about the vision designed, showing determination about how we need to advance, being authentic and trustworthy with our actions and our words.
If we, as a leader, are able to understand we need to change us, it would be a good idea to think which is the environment where we want to work for reaching the change and how we can create the vision and design the path.
Let's ready to work. We need the vision to be developed, with a path we are going to follow with passion, determination, and bravery. We will always act with authenticity and our acts will be framed into trustworthy.